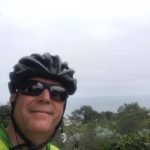 Hi my name is Dave Midura the President/CEO of NCS Development Inc. I started building in a trades class in Michigan when I was 16 years old. Since then I have built Custom Homes, Apartment communities and Commercial Sites.  My experience ranges from the purchase of the land through the entire process of use permits, variances and taking the project from build out through 100% tenant occupancy and managed the facilities to keep the highest quality property values.
For me, buildings are only part of the process. I see it as an opportunity to build others up to their highest fulfillment on life's journey.
Geographic Area Served
Being headquartered in Central Valley we serve from the Greater Sacramento area on the north to Visalia /Carmel on the south and from Arnold on the east to the San Francisco Peninsula on the West.
I have three children, Naomi Midura, Doctor of psychology, Caleb Midura ICU Charge Nurse and my surprise baby girl, Sarah Midura, who is finishing premed and heading to medical school.
I look forward to the opportunity to serve you.
Sincerely
David L Midura
To contact NCS Development about your project needs, click here.