Welcome to NCS Development, Inc.
David Midura, the principal of NCS Development, Inc., has over 40 years building, managing, improving and developing properties and counts it a privilege to serve our clients and community .
We are experts in construction management, project management, development and completing projects on time and on budget.   Our focus is finishing the project with everyone involved having enhanced their lives in various ways.  Our goal is that your experience with us is such a delight that once you have worked with us you will not want to work with anyone else.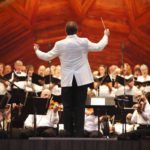 Think of us as the orchestra conductor for your project. We know the sheet music and keep each section in tune and on tempo so that we all end the music on the same beat.  Not only do we end on the same beat but we all enjoy the music along the way.
We at NCS Development are looking forward to meeting you.
Sincerely,
David L. Midura
President & CEO